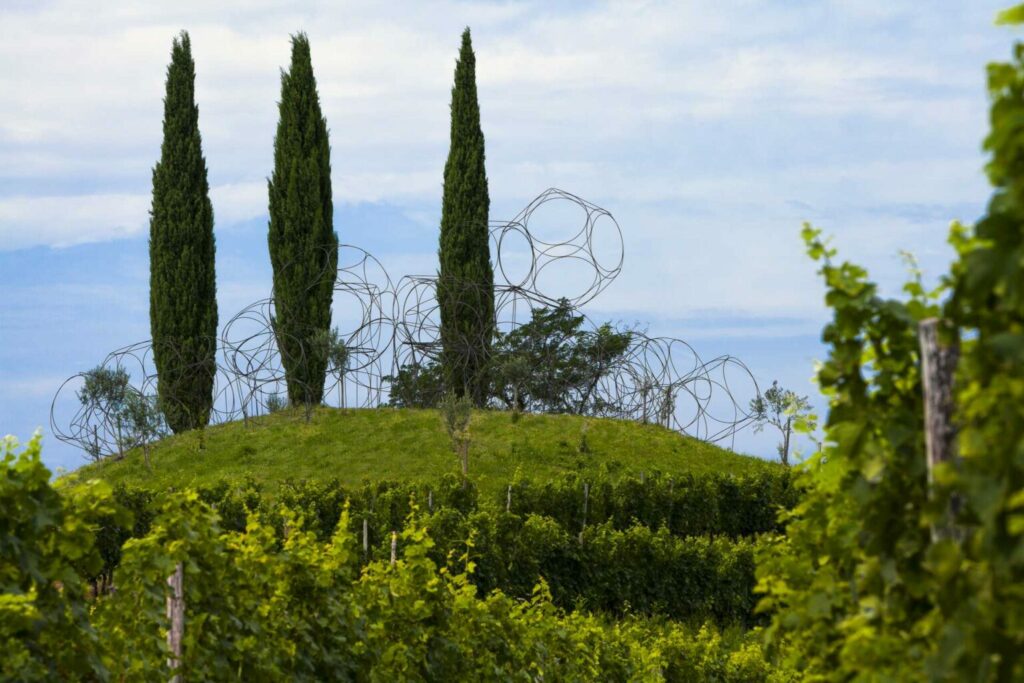 "Vigne Museum" is a project born in 2014 in the hills of Corno di Rosazzo, created by the architect Yona Friedman in collaboration with the artist Jean-Baptiste Decavele.
The underlying idea is to recreate an open-air museum dedicated to the vine and the landscape. It consists of a contemporary art installation in honor of the centenary of Livio Felluga, the patriarch of Italian viticulture.
According to Friedman and Decavele's concept, the museum is an "immense kaleidoscope" that will be in constant evolution: the rows will grow in symbiosis with the installation, creating new forms continuously.
The space lends itself to different uses, from artistic projects to training meetings to musical performances. In particular, it is used for a series of contemporary music concerts in collaboration with Simularte, called "Il Contemporaneo al Vigne Museum."