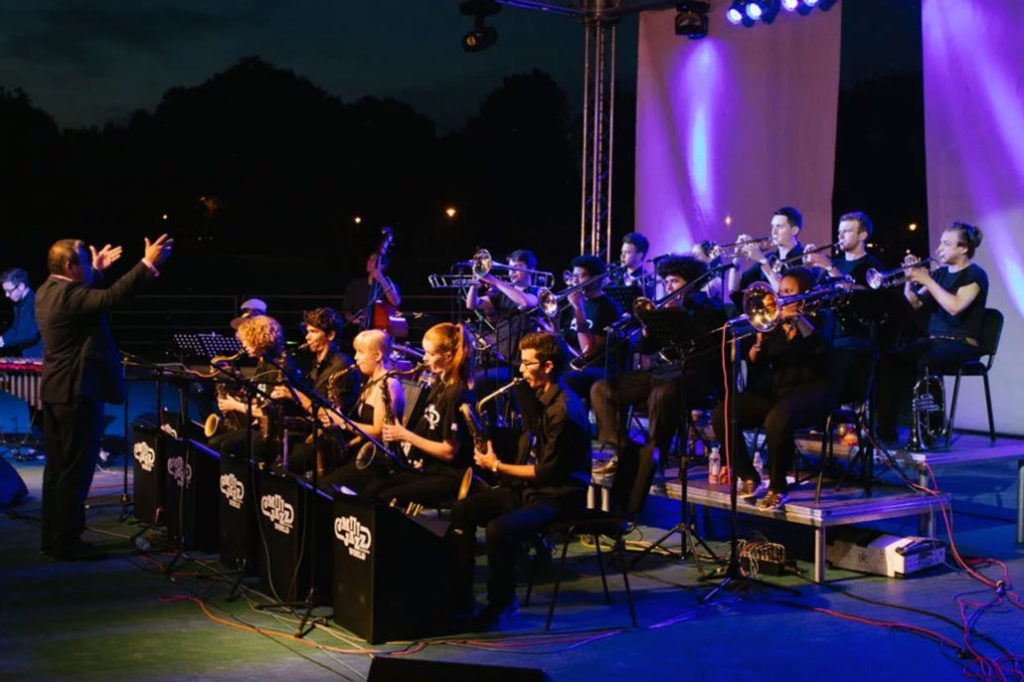 Jeunesse Musicale World Big Band
Jeunesse Musicale World Big Band: the most important international youth jazz orchestra in the world, made up of 21 talented jazz musicians, selected by an international jury through a global audition. The band – an international program of the youth music NGO "JM International" founded in 1975 – works each year with some of the best conductors, musicians and composers on the planet and performs on tour at prestigious European venues and jazz festivals.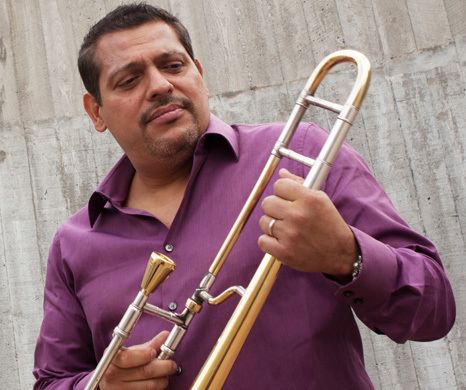 Artistic and Musical Director: Luis Bonilla
The JM Jazz World Orchestra continues to thrive under the leadership of Luis Bonilla.
The US trombonist, composer and educator is an internationally recognized force in several musical worlds. He was mentored to the great Lester Bowie during his time as a trombonist in Bowie's Brass Fantasy. He has played as a member of the Vanguard Jazz Orchestra, the Afro-Latin Jazz Orchestra with Arturo O'Farrill, the Mingus Big Band and Dave Douglas's Brass Ecstasy. As a sideman Bonilla has worked with the likes of McCoy Tyner, Dizzy Gillespie, Tom Harrell, Freddie Hubbard, Astrud Gilberto, Willie Colon and Toshiko Akiyoshi.
As a composer, bandleader and recording artist, Bonilla's records have been praised by major jazz publications, with 2010's Twilight (Planet Arts) described by All About Jazz as "a well-balanced feast for the auditory senses." In the pop world, Bonilla has recorded and toured with icons such as Tony Bennett, Alejandro Sanz, Diana Ross, Marc Anthony, La India, Mary J. Blige and most recently Phil Collins on his European and Latin American tours. Additionally, Luis Bonilla has worked in music education at institutions such as Temple University, the Manhattan School of Music and the New England Conservatory. His dedication to the JM Jazz World Orchestra proves once again that, in addition to having worked alongside some of jazz's great historians, he is committed to nurturing his future.