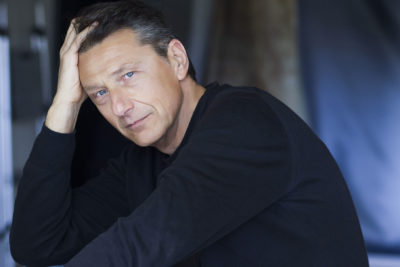 Gegè Telesforo – voice
Lenart De Bock – saxophone (KUG – Graz)
Tim Heiniger – piano / keyboard (HKB – Bern)
Great Mudiare – bass (Saint Louis College of Music – Rome)
Francesco Vattovaz – drums (Giuseppe Tartini Conservatory – Trieste)
In case of bad weather the concert will take place at the Court of Palazzo Morpurgo
Via Savorgnana, 10, 33100 Udine UD
Gegè Telesforo will show and lead an ensemble of 4 students selected on the occasion of the prestigious international music university: Great Mudiare from the St. Louis College of Rome, Lenart De Bock from the KUG – Conservatory of Graz, Tim Heiniger from the University of the arts of Bern and Francesco Vattovaz from the Giuseppe Tartini Conservatory of Trieste. And the young musicians will meet for the first time and will experience an artistic residency in FVG that will allow them to discover the territory and will perform on the festival stage with an unprecedented program.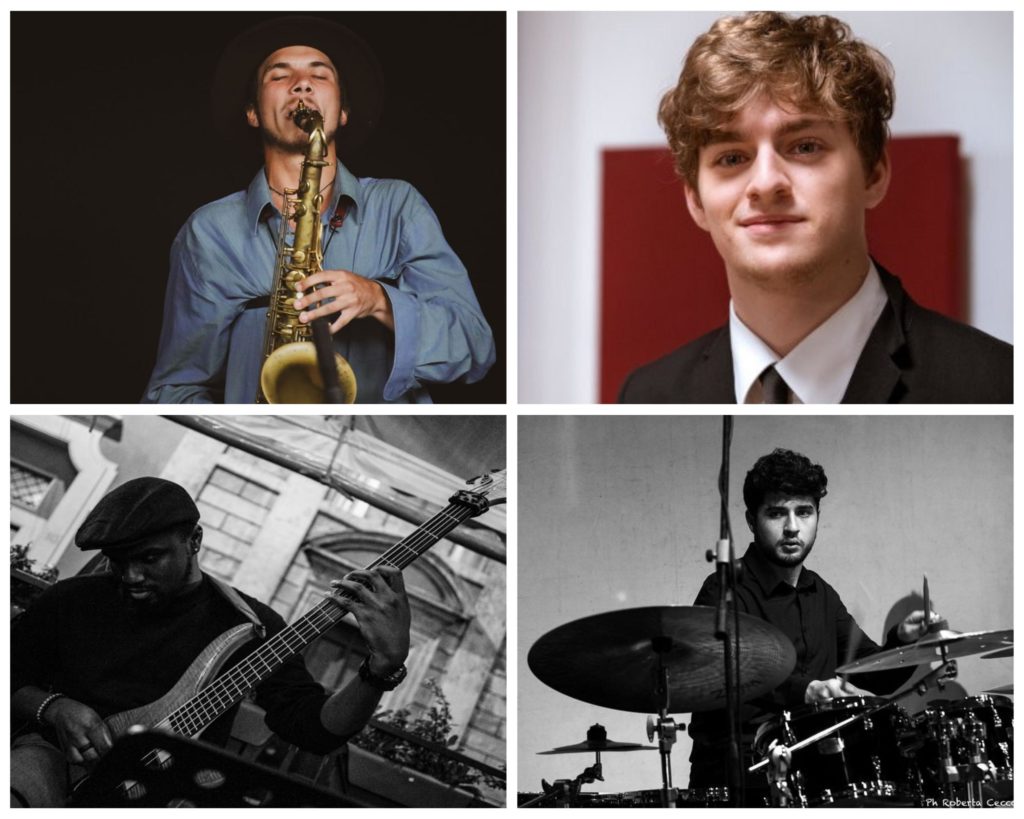 GeGè Telesforo
Jazz Vocalist, musician, producer, composer, but also journalist, author, radio and television personality, UNICEF Ambassador; GeGé Telesforo has gone through 40 years of radio and TV history with grace, lightness and consistent love for his everlasting passion: jazz lived with the utmost professionalism combined with joy, rhythm and pleasure.
On the other hand, Telesforo over the years has shown an indestructible ability to bring together the best Italian and international jazz with collaborations of the highest level, just to name a few: Roberto Gatto, Danilo Rea, Antonio Faraò, Marco Rinalduzzi, Enzo Pietropaoli , Rita Marcotulli, Marco Tamburini, Dario and Alfonso Deidda, Amedeo Ariano, Max Ionata, Rossana Casale, Agostino Marangolo, Francesco Puglisi, Fabio Zeppetella, Marcello Surace, Alex Gwiss, Marco Siniscalco, Max Bottini, Giorgia, Tosca, Stefano Di Battista, Rocco Zifarelli, Julian Oliver Mazzariello, Mia Cooper. And again Ben Sidran, Jon Hendricks, Dizzy Gillespie, Clark Terry, DeeDee Bridgewater, Phil Woods, Bob Malach, Georgie Fame, Clyde Stubblefield, Mike Mainieri, Bob Rockwell, Richard Davis, Phil Upchurch, Ricky Peterson, Frank McComb, Alan Hampton, Sachal Vasandani, Joanna Teters ……
A lover of black music, multi-instrumentalist, composer, but also record producer, radio and television host and highly talented entertainer, GeGè Telesforo has always been a multifaceted artist, and above all a refined vocalist, innovator of the "scat" technique, able to stand up to monsters jazz artists such as Jon Hendricks, Dizzy Gillespie, Ben Sidran, Phil Woods, Mike Mainieri, Clark Terry, DeeDee Bridgewater, Bob Berg, …
As a teacher, he holds his singing and vocal improvisation Master Classes, "Vocal Jazz Concept", in prestigious Music Schools, Conservatories, and in Jazz Festivals in Italy and abroad. Since September 2012 he has been teaching Jazz and Vocal Improvisation at the Venice Voice Academy in Los Angeles (California-USA).
He was named UNICEF Good Will Ambassador for his artistic commitment to all "Children in Danger", one of the most significant UNICEF campaigns.
www.gegetelesforo.it
The concert will be held on July 7, 2022 at 9:30 pm in Udine in Piazza Libertà. For information and reservations call 0432 1482124 or write to us at biglietteria@simularte.it.