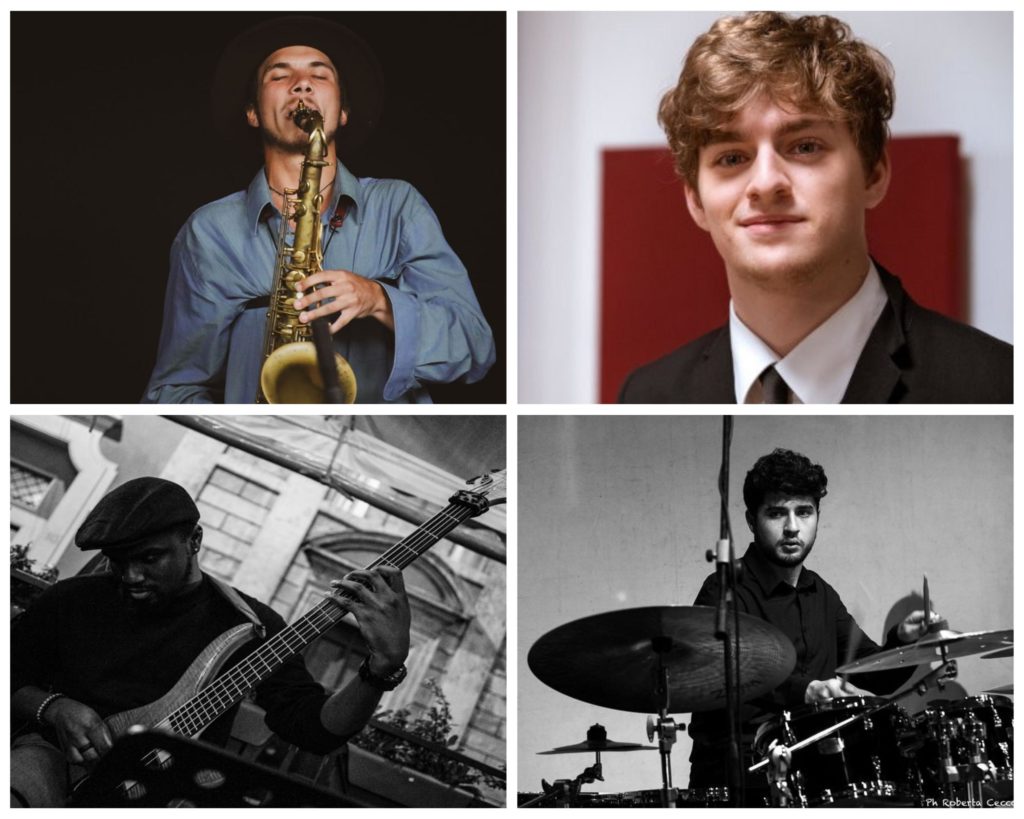 Lenart De Bok – saxophone (KUG – Graz)
Tim Heiniger – piano / keyboards (HKB – Bern)
Great Mudiare – bass (Saint Louis College of Music – Rome)
Francesco Vattovaz – drums (Giuseppe Tartini Conservatory – Trieste)
Thanks to the European collaborations launched in 2021, these four young students were selected through auditions by the partner universities of More Than Jazz (HKB Berna, KUG Graz, Saint Louis College of Music Rome, Giuseppe Tartini Conservatory of Trieste) for an artistic residency in the Friuli Venezia Giulia region: 3 days of production under the guidance of the extraordinary Gegè Telesforo. On this occasion the quartet will offer the great jazz classics and original songs.
The concert is included in the "Fuoriprogramma" review – Musical Wednesdays of the Municipality of Tavagnacco organized by the Luigi Bon Foundation in collaboration with SimulArte.
www.fondazionebon.com
FREE ADMISSION
For information, you can write to the e-mail address of the Luigi Bon Foundation, ticketing@fondazionebon.com or call 0432 543049 (Monday to Friday from 15:00 to 18:00).