Borders are not always physical or political, they can also be temporal and divide history into epochs. This type of border is the most impassable. The arts have this power: art, music, literature are able to cross centuries and during their path they leave traces of the past of those who created them: our ancestors.
In Udine, Piazza Libertà is perhaps the place, where the most of the traces have been left. Most evident of all are the clues that remind us of the Venetian domination of Friuli, which took place in 1420 and ended only in 1797 with the cession of Venice to Austria by Napoleon. During these centuries the government of the city was entrusted to Venetian Lieutenants, who were hungry for success and thus transformed Udine into a "mainland Venice".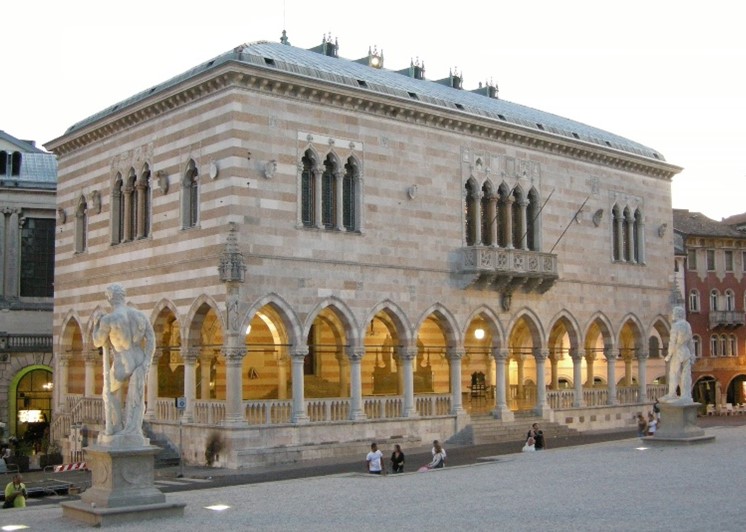 It is impossible not to recognize the similarity between the "Loggia del Lionello" – which takes its name from the goldsmith Niccolò Lionello (1400 – 1460), who designed the structure in 1428 – with the Doge's Palace in Venice: same Gothic-Venetian architecture, same combination of white and pink marble, same political importance. In particular, the central balcony with two red columns, present both here and in the Doge's Palace, was the point where the Lieutenant in Udine and the Doge in Venice looked out to its subjects.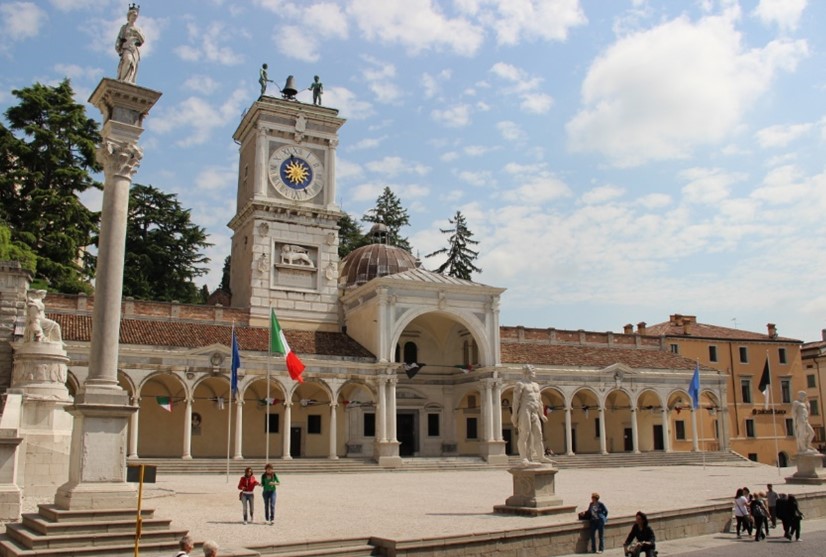 On the other side of the square the reference to the Serenissima is evident as well with the Clock Tower and its two Moors that strike the hours. The Tower built in 1527 by Giovanni da Udine (probably the greatest Friulian artist of all time) refers to the Venetian Clock Tower in Piazza San Marco.
Next to the Clock Tower there is another trace of the Friulian past: the church of San Giovanni. The Renaissance church underwent several changes in use and structure, until it became the Pantheon of the Fallen of the First World War. This latest renovation was carried out by the famous Gemonese architect Raimondo D'Aronco between 1921 and 1926.
These traces of decades and even centuries ago have come down to us overcoming different eras, political and social changes. Several artists have decided to include this historic place in their works. Among the most famous there's Mika, who shot here the video of the song Hurts, thought for the film Un bacio shot in the region. It is no coincidence that music is also capable of overcoming the boundaries of time.