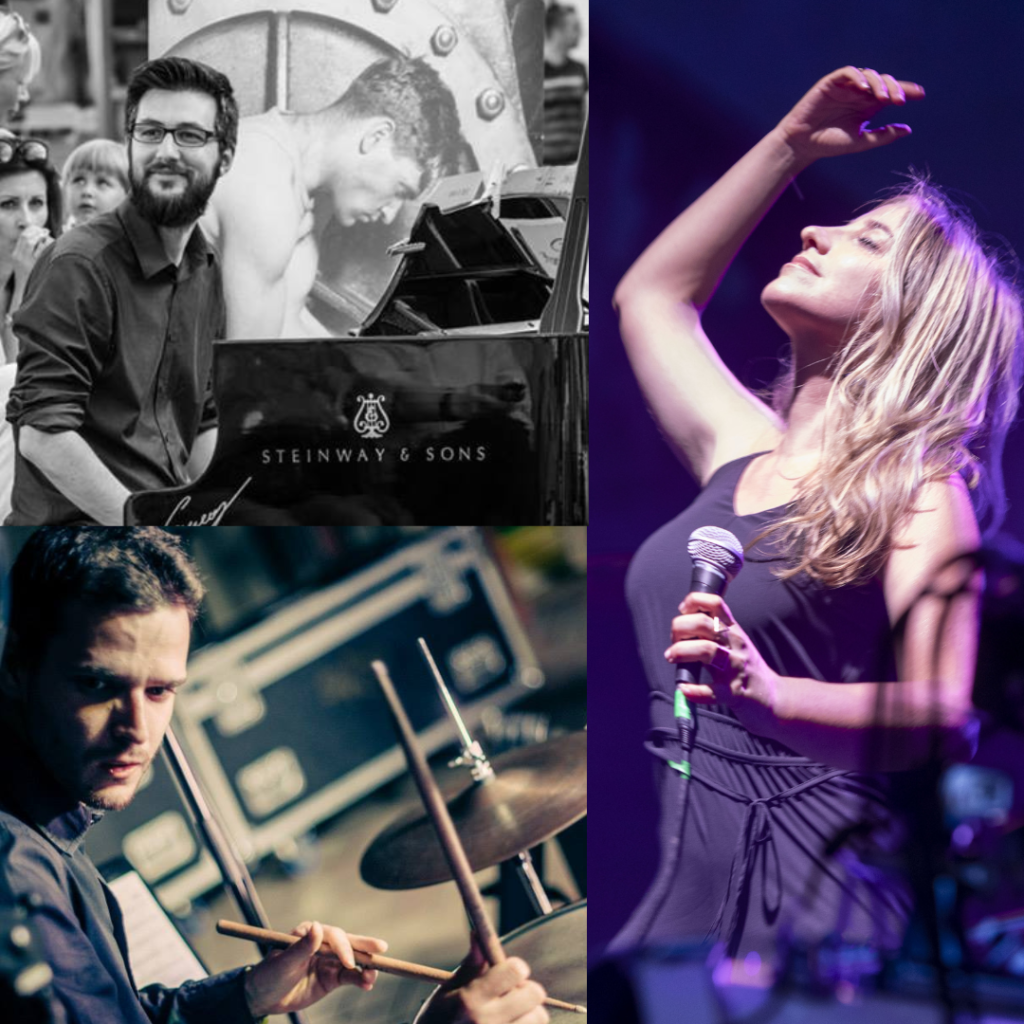 Letizia Felluga – Voice
Alessandro Scolz – Keyboard
Jacopo Zanette – Drums
On June 5th, 2023, World Environment Day will be hosted by Ivory Coast and entirely dedicated to the fight against plastic. This important initiative aims to raise global awareness about the importance of fighting plastic pollution and promote the adoption of concrete actions. Plastic has indeed become one of the major environmental issues of our time, with devastating effects on the health of terrestrial and marine ecosystems. World Environment Day 2023 seeks to highlight the significance of individual responsibility in the fight against plastic for a more sustainable development and urge governments worldwide to adopt more effective environmental policies to accelerate the transition towards a circular economy. On the eve of this significant event, More Than Jazz presents a live performance in collaboration with Osteria Vinars by Az. Agr. Gabriele Brumat, a company adhering to the National Integrated Production Quality System (SQNPI) and always committed to enhancing and protecting local products.
Exù Trio
Exù is a musical project born from an idea by Letizia Felluga, dedicated to Brazilian music. The group presents great classics of carioca music, as well as lesser-known songs by Antonio Carlos Jobim, Guinga, Milton Nascimento, Djavan, and many other composers, aiming at exploring the different styles of the great South American country, such as Choro, Baião, and Maracatù. From the liveliness of Samba to the 'saudade' of Bossa Nova, Exù will accompany the listener on an artistic journey to discover the music and culture of Brazil.
FREE ENTRY
Guided walk by BlaWalk: "Medea, a Walk Between Myth and Territory
SimulArte, in collaboration with BlaWalk , presents a new format that combines outdoor physical movement, the discovery of the surrounding nature, and the beauty of music.
In anticipation of the Global Enviromental Day, a guided walk organized by BlaWalk is proposed before the concert by Exù Trio. The walk, titled "Medea, a Walk Between Myth and Territory," will explore the surroundings of Medea and reveal some curiosities about mythology.
The meeting point is at 5:00 PM in the parking lot of Medea sports field, and the walk will start at 5:30 PM.
Please note that the available tickets for the walk are limited, so reservations are necessary.