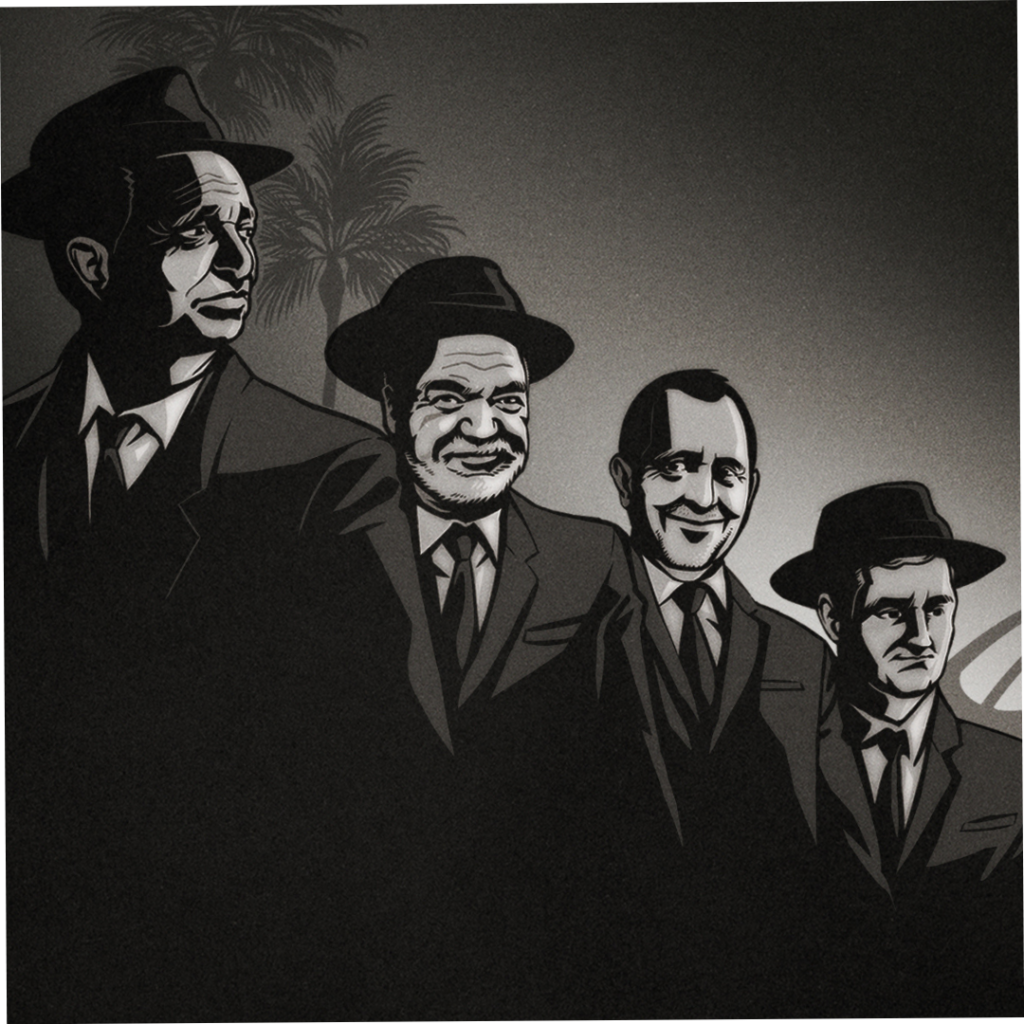 Peter Erskine – Drums
Alan Pasqua – Piano
Darek Oles – Double bass
George Garzone – Saxophon
A incredible quartet, for the first time in Europe together: Peter Erskine on drums, Alan Pasqua on piano, Darek Oles on double bass and George Garzone on sax. Peter Erskine is a world jazz icon who has written pages of musical history. He was born in New Jersey and began at the age of four to play drums; at eighteen he already began his professional career with the Stan Kenton Orchestra, but it was with Weather Report that the myth really began: together with Jaco Pastorius and Joe Zawinul he became a key member in the golden age of the "Fusion Band" par excellence, recorded five records, including the famous live "8.30," which was awarded a Grammy Awards.
Alan Pasqua is a Steinway pianist, Grammy nominee and professor of jazz studies at the USC Thornton School of Music. He has played and recorded with Tony Williams, Jack DeJohnette, Paul Motian, Dave Holland, Michael Brecker, Randy Brecker, Joe Henderson, Stanley Clarke, Gary Burton, James Moody, Gary Peacock, Gary Bartz, Reggie Workman, The Thad Jones/Mel Lewis Jazz Orchestra, Sheila Jordan and Joe Williams. in 2008 Pasqua joined forces with Peter Erskine and Dave Carpenter, arranging, co-producing and playing on the trio's Grammy Award-nominated album "Standards."
Darek "Oles" Oleszkiewicz was born Feb. 20, 1963, in Wroclaw, Poland.Oles has been very active as a performer and has become one of the most sought-after bassists on the West Coast. "Oles" (his American nickname) has had the opportunity to perform and record with the greatest jazz masters. A partial list of his collaborations includes Brad Mehldau, Billy Higgins, Pat Metheny, Joe Lovano, Eddie Henderson, Charles Lloyd, John Abercrombie, Bennie Maupin, Lee Konitz, Peter Erskine, Alan Pasqua and many others.
George Garzone is a member of The Fringe, a jazz trio founded in 1972 that includes bassist John Lockwood and drummer Bob Gullotti, which performs regularly in the Boston area and has toured Portugal. The group has released three albums. George Garzone is a true jazz veteran and has appeared on more than 20 recordings. He began playing tenor when he was six years old, played in a family band and attended Berklee College of Music in Boston. In January 2019 George Garzone with Peter Erskine, Alan Pasqua and Darek Oles held a three-night concert recording session that became a three-CD recording called Three Nights in LA, which has become a favorite of many critics such as Downbeat Magazine and All about jazz.
FREE ENTRY WITH RESERVATIONS RECOMMENDED
Guided Walk by BlaWalk
SimulArte in collaboration with BlaWalk presents a new format that can combine physical movement in the open air, the discovery of nature around us and the beauty of music.
A guided walk by BlaWalk around Udine is then offered before the concert Peter Erskine 4et feat Alan Pasqua, Darek Oles, George Garzone.
The meeting point is at 7 pm in Piazzale Chiavris, the walk will start at 7:30 pm.
Limited tickets are available for the walk, so reservations are required.