All thanks to the FVG card promoted by Promoturismo with SimulArte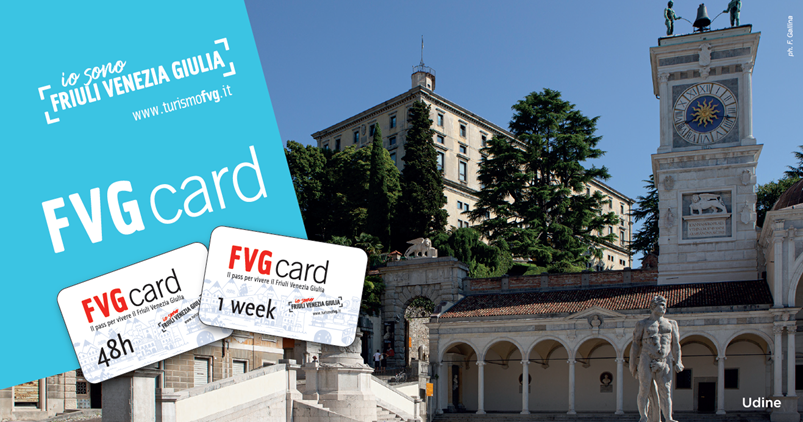 The fourth edition of More Than Jazz saw the show collaborate with many local actors. First the municipalities of Medea, Tavagnacco, Reana del Rojale, Manzano and Pontebba who opened the exhibition to the whole region, and then the collaborations with public bodies and city associations (we recently told you about the collaboration with the Natural Shopping Center UdineIdea).
More Than Jazz already has in its name the desire not to be just a jazz festival, but to be an interlocutor open to all thanks to the universal instrument of music, in particular jazz music. The most natural dialogue that can arise from these premises is that with culture understood in its broadest sense.
In this article we will tell you about another collaboration we are very proud of, the one with PromoturismoFVG. The regional tourism agency has supported the MTJ festival from the very beginning, which over the years has seen an increase in the number of tourists, especially foreigners, who participate in the concerts organized in Udine.
This year we wanted to do more for both tourists and locals who want to better discover the cultural and natural heritage of our region. We have made an agreement with PromoturismoFVG to give our loyal fans a discount on the FVG card, or the pass created by the regional body that allows you to visit the museums, archaeological parks and nature reserves of Friuli-Venezia Giulia for 48 hours or for a week.
The pass is digital and can be purchased by scanning the QR code in the following coupon. The card is activated with the first visit and, in addition to guaranteeing free access to the places of greatest historical and artistic interest in the region, it also includes food and wine tastings in various wineries in the region.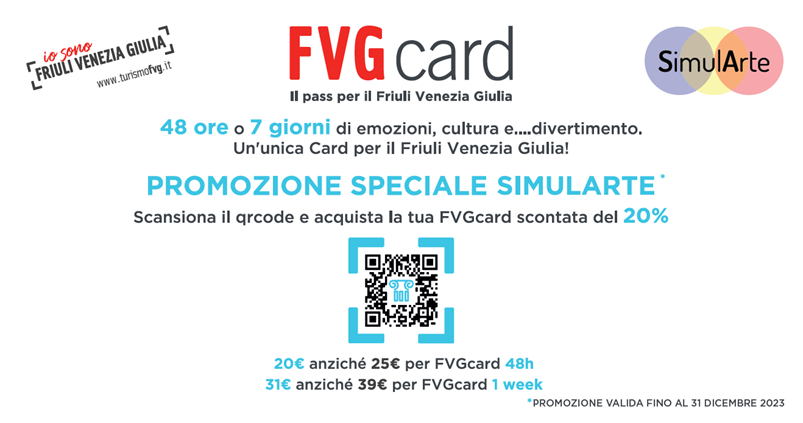 The FVG card allows for an all-round cultural experience of the region: from having fun at a concert, to visiting an art exhibition; from exploring Roman antiquities to admiring intact nature reserves; from discovering new places to discovering new flavors.