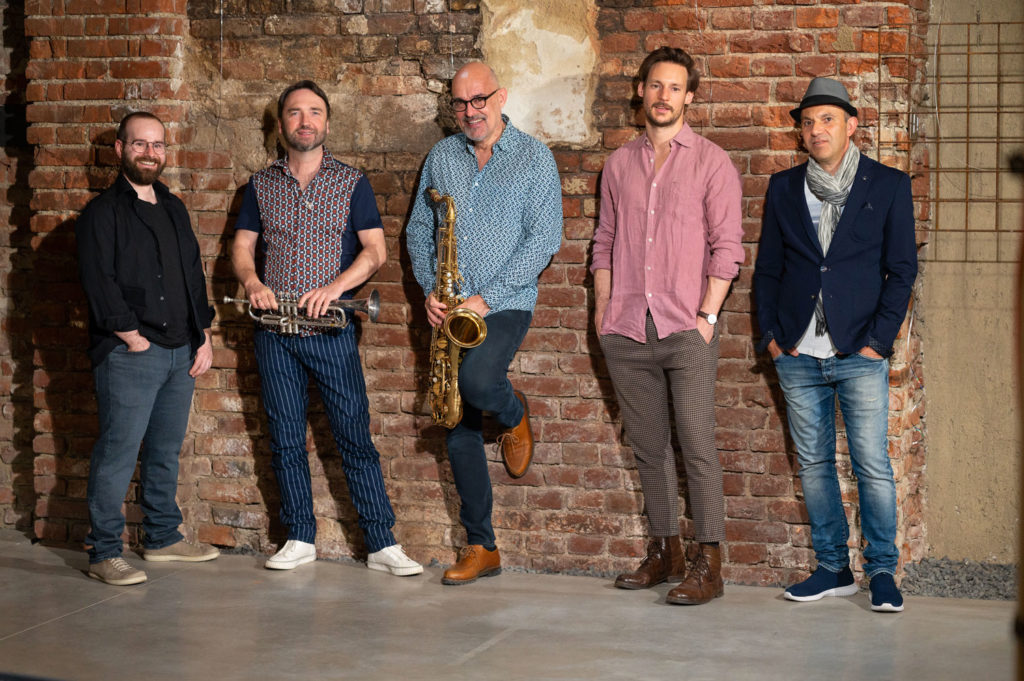 Horst-Michael Schaffer – vocals, trumpet
Heinrich von Kalnein – saxophones
Karen Asatrian – keyboards
Thomas Wilding – electric bass
Tom Stabler – drums
For more than 10 years the Austrian collective JBBG – JAZZ BIGBAND GRAZ has been one of the leading great European ensembles. Under the guidance of trumpeter, singer, composer Horst-Michael Schaffer and saxophonist, flutist, composer Heinrich von Kalnein, the JBBG developed a truly unique sound, mixing jazz, pop, minimal and world music. Their productions have taken the band to the most prestigious festivals such as Jazz Fest Berlin, Elbjazz Hamburg, Sibiu Jazz and Warsaw Summer Jazz among others.
"Spectacularly done! Fantastic music, incredible production, evocative, beautiful and very creative. … Thank you for creating such a wonderful thing! " (Maria Schneider)
In 2018 Heinrich and Horst developed the idea of ​​a quintet, which basically distills the aesthetics of the great jazz orchestra's sound into a quintet. The music itself is fueled by the compositional world of the two expert leaders as well as the new member of the ensemble, Armenian keyboardist Karen Asatrian. Extremely varied and colorful, it combines expressive melodies with enough space for musical surprises and a wide range of improvisation.


Foto © Helmut-Jokesch
The concert will be held on July 15, 2021 at 9:30 pm in Piazza Libertà. For information and reservations call 0432 1482124 or write to us at biglietteria@simularte.it