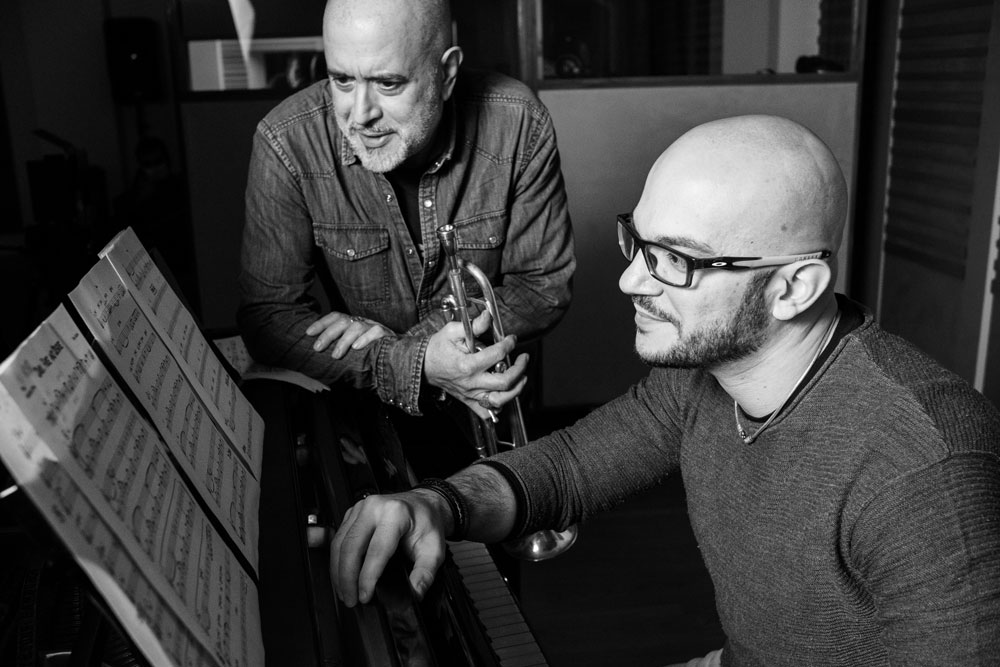 Flavio Boltro – trumpet
Fabio Giachino – piano
An extraordinary encounter characterized by an expressive charge of the highest level alternating with moments of profound artistic intensity in a repertoire that moves freely between original compositions and jazz standards.
Flavio Boltro trumpet of reference of Italian jazz together with Fabio Giachino, one of the most virtuous young Italian pianists, give life to "Things to say", the new record work produced by Cam Jazz which will be released in 2021.
The two artists shared numerous musical experiences together, reaching an artistic intimacy that finds its maximum expressiveness in this work in which there are many things to say, but above all intense and unique.
In addition to the illustrious international collaborations including the names of Michel Petrucciani, Freddie Hubbard, Marcus Miller, Cedar Walton, Danilo Rea, Gino Paoli and many others, Flavio Boltro was mentioned by Winton Marsalis on the "Down Beat" among the ten best trumpeters in the world.
Fabio Giachino is one of the most interesting figures of the new generation of pianists, has won numerous international prizes (including Premio M.Urbani 211, C. Bettinardi 2011) and has collaborated with the likes of Randy Brecker, Dave Liebman, Gavino Murgia , Javier Girotto.
The concert is included in the "Fuoriprogramma" review – Musical Wednesdays of the Municipality of Tavagnacco organized by the Luigi Bon Foundation in collaboration with SimulArte.
www.fondazionebon.com
BOOKING
The concerts will be held on July 7, 2021 at 9:00 pm in Tavagnacco at Parco Festeggiamenti. Reservations are recommended on the website www.fondazionebon.com or by calling 0432 543049 (Monday to Friday from 15:00 to 18:00).
For information, you can write to the e-mail address of the Luigi Bon Foundation, ticketing@fondazionebon.com