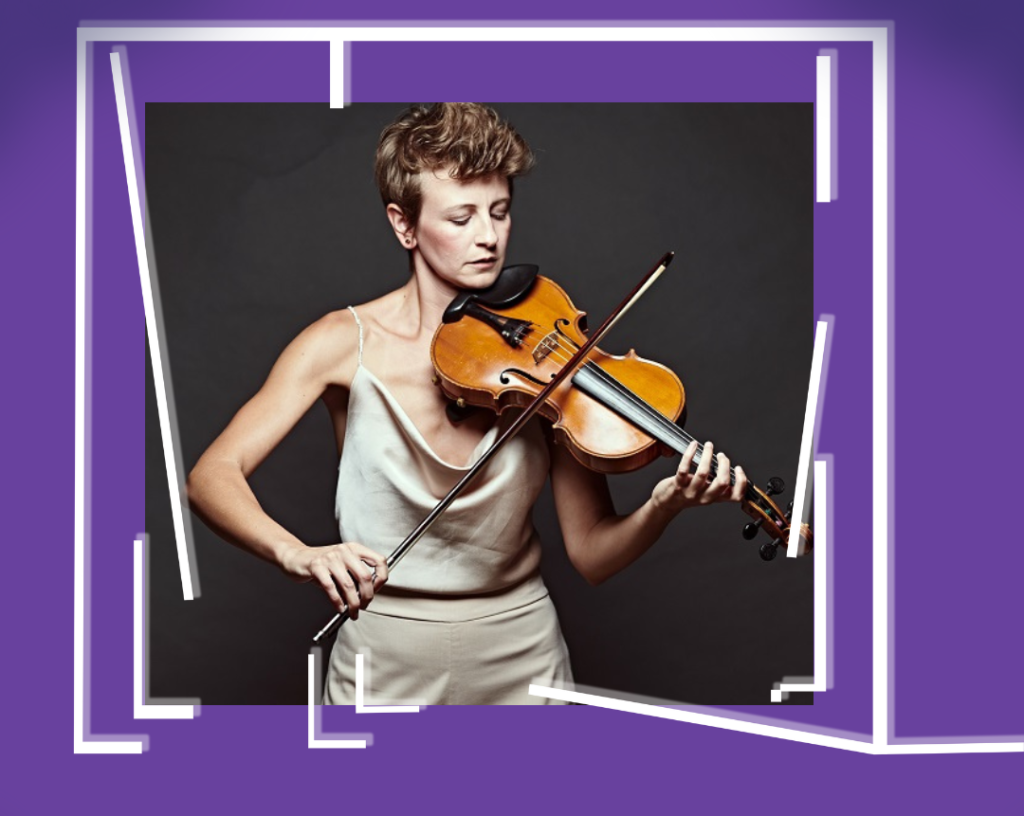 Anais Drago – violin & live electronics
In case of bad weather, the concert will take place at the church of San Pietro, located in the square of the Forte
Anais Drago is an Italian violinist, born in Biella in 1993.
Winner of Top jazz 2022 (referendum organized by Musica Jazz magazine) in the new proposals section, she moves between the sounds of free improvisation, electroacoustic music, jazz, world music and pop.
She has performed as a leader on the stages of the most important jazz festivals in Italy, including Umbria Jazz, Time in Jazz, Turin Jazz Festival, Bergamo Jazz Festival, Casa del Jazz, JazzMI, Fano Jazz by the sea, Novara Jazz.
Since 2021 she has dedicated an important part of her research and concert activity to solo, which has earned her numerous awards from critics and the national press.
During 2022 he embarked on a duo collaboration with Enrico Rava.
He is part of the Young Talent National Jazz Orchestra conducted by Paolo Damiani (2021-2022 editions) and collaborates on a regular basis with various formations, including the Turin trio Accordi Disaccordi, the Hidden Places project led by Daniele Roccato and produced by Area Sismica, the trio "Canto per Europa" with Mariasole De Pascali and Giovanni Guidi, project of the Parco della Musica production center in Rome.
In January 2022, Musica Jazz magazine elected her, on an equal footing with drummer Francesca Remigi, as the best new talent on the Italian scene. The recognition adds up to numerous prizes and awards including the first prize in the Isio Saba competition (2022), the Taste of Jazz / NUOVO IMAIE prize (2021) and, previously, a finalist in the Conad Jazz Competition of Umbria Jazz (2019) and first prize in the jazz category of Amadeus Factory (2018), competition broadcast on Sky Arte.
He has released two albums under his own name (Anais Drago&The Jellyfish – Another Music Records 2018 and Solitudo – CAM Jazz 2021), and appears as Side musician and guest in various record publications (edited for Parco della Musica Records, New Ethic Society, Leo Records, Dodicilune, Habitable Records, Abeat Records)
Since 2019 she has been the violinist of the pop singer Ultimo, with whom she performed live on Rai3 television for "Che tempo che fa", to then accompany him on the tour of the Italian arenas in 2019 and on the stadium tour in 2022, also treading the stages of the Circus Maximus in Rome, the San Siro Stadium in Milan, and the Verona Arena on the occasion of the RTL Power Hits summer 2022 event.
Since 2019 he has been collaborating with Yamaha Music Europe – Branch Italy.
FREE ADMISSION